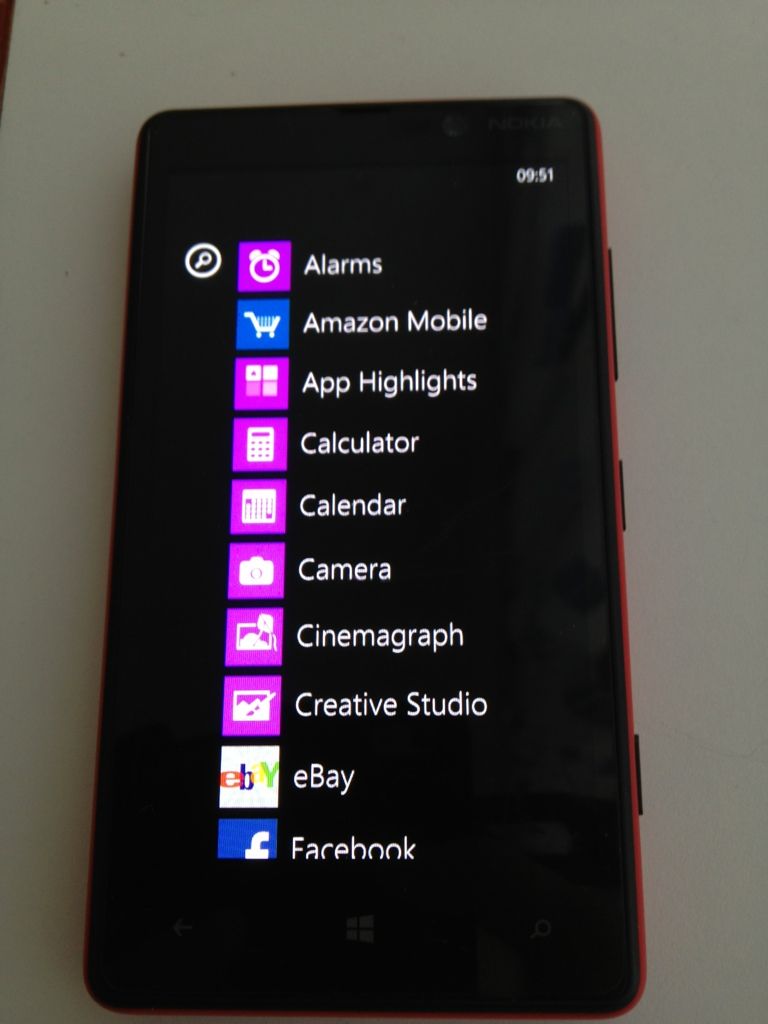 As with most phones that come to the market these days the battery life could be better. The windows phone range is no exception, the Nokia Lumia 920 and HTC's Windows Phone 8 spring to mind.
Apart from the obvious like decreasing screen brightness and disabling WiFi when it's not in use there area my other tips to help you get through the day. So on you phone head to settings and try out some of the tips below. Obviously if you use any of these then don't disable them.
TIPS
WiFi: In WiFi settings tap on advanced and uncheck the option "Notify me when new networks are available," and "Send information about WiFi networks."
Tap and Send: Is this feature even used? Uncheck it
Email and Accounts: Have a look at your accounts as one way to save a good bit of juice is to adjust the "Download new content" time to the lowest frequency setting. Manually is probably best but remember if you choose this option you will only receive new emails when you open the mail App.
Phone Update: It is best to uncheck "Automatically download updates." Don't panic as you will still get notified but instead of battery getting wasted on a meaningless update you can so so when most convenient.
Backup: Obviously backing up your device is vital but doing it manually will again allow you to do it next to a charger etc. To do it manually just uncheck all of the backup options and when your ready to backup just re-enable them again.
So with that part taking care of let's save some more battery. Go back to settings and go into Applications.
Background Tasks: You will now see a list of apps that have permission to run in the. background. Have a look at the list and disable anything you don't want sucking the life out of your battery, the more the better.
Games: If you don't have an Xbox or use this feature then turn "Connect with Xbox" off.
Music and videos: Again if you don't use the "Connect with Xbox music" feature and the "Cloud connection" feature, turn them off.
So with all the changes listed above you will now see some significant changes to your battery life. Let us know if you have any other tips for us to share.
The following two tabs change content below.
BeginnersTech was an idea I had one Sunday when I was bored. It is now not only a website but a successful YouTube channel that takes me all over the world. Don't ever let anyone discourage you. Chase those dreams.
Latest posts by Ryan Oneill (see all)