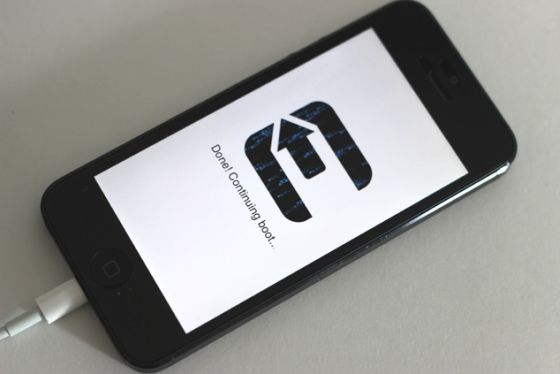 Apple have released iOS 6.1.3 unto the public today for iOS devices, bringing several improvements that iOS 6.1 users will appreciate. unfortunately we knew it would patch up the infamous Evasi0n jailbreak, meaning that if you update your iPhone 5 or other newer iOS device to iOS 6.1.3, you'll lose your jailbreak and won't be able to go back. However, another jailbreak method has been released, and it works on iOS 6.1.3 on older iOS devices.
The jailbreak comes to us from Redsn0w, and it only applies to iOS devices running an A4 processor. It's also a tethered-only jailbreak, meaning that you'll have to connect your iOS device to your computer each time you want to boot up your device, which can be a pain. The jailbreak isn't compatible with any iPad, including the first-generation iPad (although iOS 6 isn't even available for this iPad anyway).
Of course, it's still best to remain on iOS 6.1.2 that way you don't lose your untethered jailbreak. Plus, there could be a few jailbreak tweaks that you use that may not be compatible with iOS 6.1.3, so it's always best to wait in that case as well. However, if you accidentally updated to the latest version that rolled out today, there's still hope with this Redsn0w jailbreak.
This specific jailbreak tweak only works on the iPhone 4, iPhone 3GS, and the fourth-generation iPod Touch. You'll need the Redsn0w software and the iOS 6.0 IPSW file for the jailbreak. From there, it's just a matter of opening up Redsn0w and installing the various files necessary for the jailbreak. Again, this is a tethered jailbreak, so if you need to reboot, you'll have to plug your device into your computer and fire up Redsn0w to get it past the Apple boot-up logo.
Apart from the Jailbreak issue, Apple have swatted that pesky lock screen bug that allowed someone to bypass the passcode and access personal information on your iPhone. It was found in mid-February and left Apple promising a fix.
Apple Maps app has also been improved in Japan, making it smoother for iOS users in the country.
There have been six software bugs fixed in the update. The bugs are mostly technical, but cover things like  "A local user may be able to execute unsigned code."
The iOS 6.1.3 update is available for the iPhone, iPod, and iPad via Software Update here.
Follow us on Facebook, Twitter and Google+ for a chance to win one of our awesome competitions.
Source – Apple Support
Source – Redmondpie
The following two tabs change content below.
I joined Beginners Tech as a Technical Journalist in July 2012 and have never looked back. I love tech, gadgets, games and electronics; whether they are retro, current or future concepts. My loving fiancé Sarah has said that when I receive new items for review I'm like a kid in a toy shop – unable to leave it alone for two minutes! Coming from a design background, I am passionate about the design and aesthetics of tech as well as functionality.
Latest posts by Jonny Polea (see all)