Good news gamers, if you are a fan of Darksiders then your going to love this, the long awaited sequel has arrived.
Darksiders 2 is now available on the game streaming service OnLive in the U.S.A, and coming to European gamers August 20. The company said customers began immediately playing as soon as it became available at midnight — there was no need to download a bulky PC installer, no discs to insert and no long lines trailing out the retail doors. Gamers don't need a beefy set of hardware to play the game, either — a tablet will do just fine.
"We've taken Darksiders to new heights with this epic game, and we're excited to share it with an even broader audience and a broader range of devices through OnLive," said Jim Huntley, THQ's Vice President of Global Brand Management.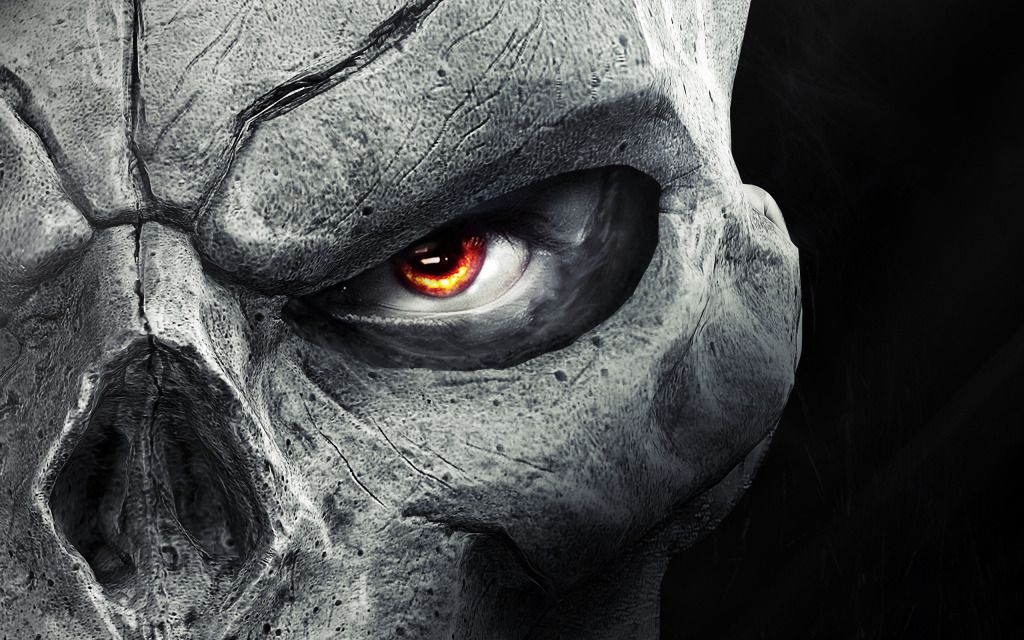 THQ announced the availability of Darksiders 2 early this morning, now up for grabs for the Xbox 360, PlayStation 3 and Windows PC. Players assume the role of Death, the most feared of the Four Horsemen of the Apocalypse, in an action-adventure game nearly four times the size of its predecessor. Faster gameplay, deep skill trees and a new loot system all build upon the strengths of the original, allowing players a wide variety of character development and customization options… at least, that's what the PR claims.
The Xbox 360 and PlayStation 3 version currently retails for $59.99 whereas the PC version is $10 cheaper. The OnLive copy, which gamers can demo for free right here ( http://www.onlive.com/launch/trial/darksiders-ii?u=y ), sells for $49.99, but gamers can also rent the title for $8.99 (5-day) and $5.99 (3-day). Darksiders 2 also will be available for Nintendo's Wii U console later this year.
Moving over to Electronic Arts, the company said that Dead Space 3 will land on retail shelves on February 5, 2013, in North America, and February 8 in Europe. Gamers who pre-purchase the Limited Edition version at participating retailers will have the advantage of using two bonus suits and weapons — the First Contact Bundle and the Witness The Truth Bundle — right when they start the game. Here's more on each:
First Contact Bundle
* First Contact Suit:This unique EVA (Extra-Vehicular Activity) suit was built by the SCAF (Sovereign Colonies Armed Forces) for encounters with "foreign entities." It sports a flamboyant golden finish to provide protection from long-term space exposure and thick armor for… unspecified reasons. The suit was given the nickname "First Contact" by the scientists who made it.
* Negotiator Weapon: While technically classified by the SCAF as a "scientific instrument," the gold-plated "Negotiator" is loaded with some surprisingly aggressive hardware. The overclocked, top-mounted Tesla Beam is capable of bursting a man-sized organism into several pieces with a single shot. The bottom-mounted Linegun appears to have been built with the sole purpose of cleanly dismembering organic tissue from a distance.
Witness the Truth Bundle
* Witness Suit: These insulated suits were worn by a SCAF deep dig team assigned to exhume the darkest secrets of Tau Volantis. Whatever they found locked deep in the ice changed them forever. When they emerged weeks later, they were covered head to toe in strange graffiti and claimed to be "Witnesses to the Truth."
* Evangelizer Weapon: A modification of the standard AL-2 used by the Sovereign Colonies Legionaries, this version sports a souped-up AL-2g assault rifle on the top with an Emerson 2100 "Big Boy" tactical shotgun on the bottom. The surviving "Witnesses" of the SCAF deep dig team dubbed it the Evangelizer and decorated them top to bottom with strange symbols.
For more information about Dead Space 3 Limited Edition, head here ( http://www.deadspace.com/buy )
By Jonny Polea
Hit us up on facebook and Twitter with your views or leave your comments in the section below.
The following two tabs change content below.
I joined Beginners Tech as a Technical Journalist in July 2012 and have never looked back. I love tech, gadgets, games and electronics; whether they are retro, current or future concepts. My loving fiancé Sarah has said that when I receive new items for review I'm like a kid in a toy shop – unable to leave it alone for two minutes! Coming from a design background, I am passionate about the design and aesthetics of tech as well as functionality.
Latest posts by Jonny Polea (see all)