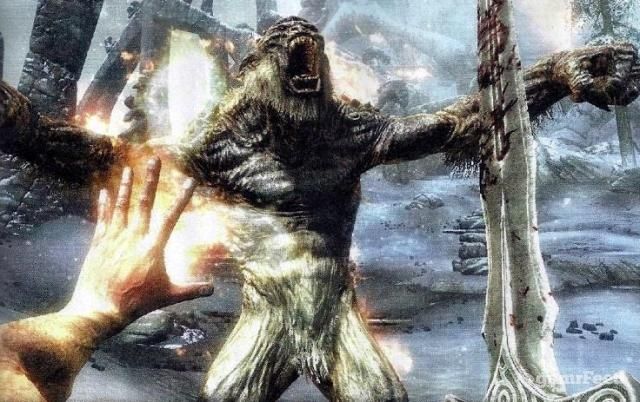 The above picture depicts how some Skyrimmers on PS3 and PC feel about waiting for what seems a lifetime for the first DLC expansion pack to arrive. This week at Quakecon, developers Bethesda delivered some long awaited news. They announced that Dawnguard is now available for download and purchase on Steam, but at the same time sent a huge blow to PS3er's, by saying that their version isn't ready yet.
If you have been playing on PC the whole time, your Dawnguard wait is finally over. Most of you probably haven't even been all that bothered by the wait with the sheer amount of custom mods available through the Creation Kit, but refresh your Steam browser now and you'll see that Dawnguard is now available for $19.99.
That's where the good news ends though sadly, as it isn't good news for the PS3er's who expected Dawnguard to be available this week at the very latest and as a simultaneous release with PC. Bethesda has put out a statement on their Blog explaining their reasons, as you'll see in a portion of their quote below:
"We are not satisfied yet with Dawnguard's performance on the PS3. We would like for everyone to have a chance to play Dawnguard, but we aren't going to release it for PS3 knowing that some people's experience in Skyrim will be worse."
So there we have it. Our immediate thoughts at BeginnersTech are that the company are being extra careful in not having a repeat of the water freezing fiasco which greeted PS3er's on a previous update. As you can imagine, some disgruntled fans have let their feelings be known through the comments on Bethesda's blog, with one user now saying that 'this is getting ridiculous', with others agreeing.
Should we be too harsh on Bethesda though if Dawnguard just isn't ready for technical reasons? Some people will just feel like it is better late than never, while others will just choose to vent their frustration by any means possible. The reality is though, there's still no PS3 release date and it looks like Bethesda is having problems getting Dawnguard onto to PS3.
Our view is this – why would you drive your car out of the garage without the brakes being fitted correctly, you wouldn't. We are happy to wait for the DLC to be as great ad it possibly can be, rather than be – not bad, with some glitches.
By Jonny Polea
Hit us up on facebook and Twitter with your thoughts on this – Are you angry or not?
The following two tabs change content below.
I joined Beginners Tech as a Technical Journalist in July 2012 and have never looked back. I love tech, gadgets, games and electronics; whether they are retro, current or future concepts. My loving fiancé Sarah has said that when I receive new items for review I'm like a kid in a toy shop – unable to leave it alone for two minutes! Coming from a design background, I am passionate about the design and aesthetics of tech as well as functionality.
Latest posts by Jonny Polea (see all)