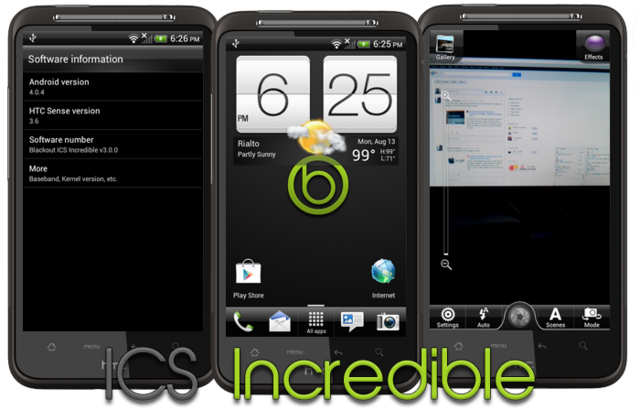 HTC Desire HD users around the world have been furious at HTC latley. No surprise as they were denied Ice Cream Sandwich on their handsets. Fear not as those chefs over at XDA have cooked an awesome ROM up for the Desire HD to cure everyones headache. You will have to be rooted in order to get your hands on this but it is a small price to pay to get what HTC won't give you. Team Blackout's Android 4.0.4 build (aka Blackout ICS Incredible) runs like a dream, actually makes HTC look shameful for not providing the update. It is based on the ICS build from the incredible S and also packs Sense 3.6. Hit up the source link for the download. Stay tuned for the video review.
Source – XDA
The following two tabs change content below.
BeginnersTech was an idea I had one Sunday when I was bored. It is now not only a website but a successful YouTube channel that takes me all over the world. Don't ever let anyone discourage you. Chase those dreams.
Latest posts by Ryan Oneill (see all)