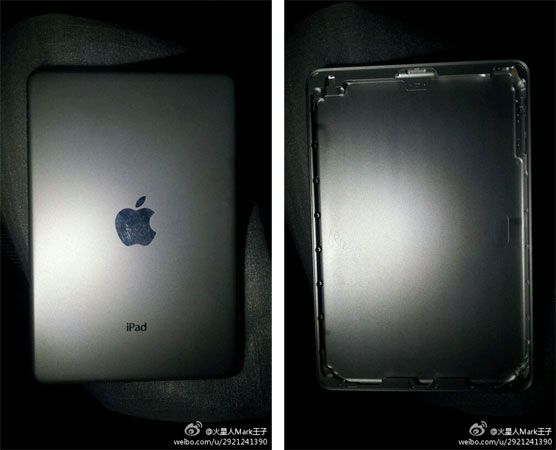 We have all heard the rumours about the supposed 7-inch iPad that may launch beside the iPhone 5 this September and these pictures taking from Chinese social media site Sina Weibo are supposedly the new back plates. If Apple are to release this 7-inch slate they are doing a pretty good job of keeping it under wraps as the full supposed iPhone 5 has already leaked all over the net as we showed you earlier this week. One thing worth noting is that there is no camera hole in this shell so maybe it is an early prototype as I can't see Apple ditching the camera. I'm sure Apple will release a 7-inch iPad whether it is this year we are still waiting to see as the Market is booming with popular 7-inch offers like the new Nexus 7 and Apple would hate to miss the opportunity to get us to spend our hard earned cash.
Do you think Apple will release a 7-inch iPad let us know on Facebook or Twitter
Source – Mark (Sina Weibo)
The following two tabs change content below.
BeginnersTech was an idea I had one Sunday when I was bored. It is now not only a website but a successful YouTube channel that takes me all over the world. Don't ever let anyone discourage you. Chase those dreams.
Latest posts by Ryan Oneill (see all)