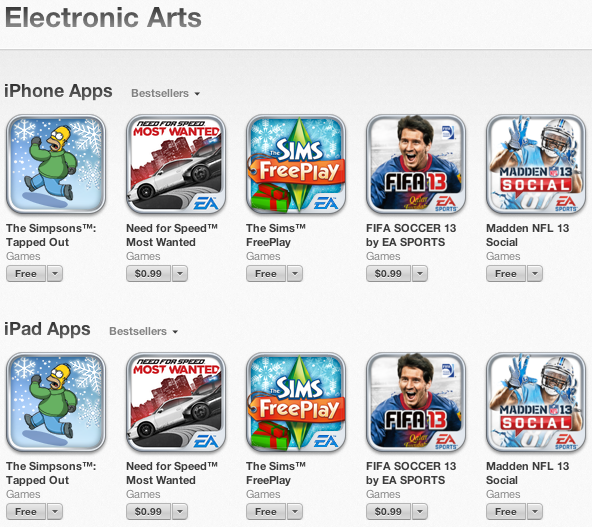 Here's some Presidents' Day news for iOS gamers: EA has dropped the price of more than 50 of its mobile games to just $0.99 or £0.64 in celebration of the holiday. Titles on sale span both iPhone and iPad and include the likes of Need for Speed: Most Wanted, Dead Space, Monopoly Millionaire and 47 more. You can view a full list of games on sale in iTunes, here are a few of your choices.
EA hasn't put a solid end-date on the sale, but it's safe to assume that the reduced prices won't last long, so get them while their hot.
Have you had your eye on any of the publisher's games? Here's a chance to finally get them, and save
yourself a couple of green presidents in the process.
Follow us on Facebook, Twitter and Google+ for a chance to win one of our awesome
competitions.
The following two tabs change content below.
I joined Beginners Tech as a Technical Journalist in July 2012 and have never looked back. I love tech, gadgets, games and electronics; whether they are retro, current or future concepts. My loving fiancé Sarah has said that when I receive new items for review I'm like a kid in a toy shop – unable to leave it alone for two minutes! Coming from a design background, I am passionate about the design and aesthetics of tech as well as functionality.
Latest posts by Jonny Polea (see all)