Anyone who is serious about gaming on there Android phone has tinkered with the Sixaxis Controller APP and used the PS3 controller during a hardcore gaming session, but there was always something annoying about my handset lying at an angle using my kickstand case or just lying flat if you aint got a case. That has now changed thanks to a University of Washington student by the name of Ryan French who has done something about it instead of just moaning like the rest of us and he has managed to come up with what we think is pure genius.
Ryan says "The GameKlip™ is my solution to the Android gaming problem. The GameKlip is made out of strong ABS plastic and easily snaps onto your DualShock3 controller, providing a solid mounting platform for your Android phone".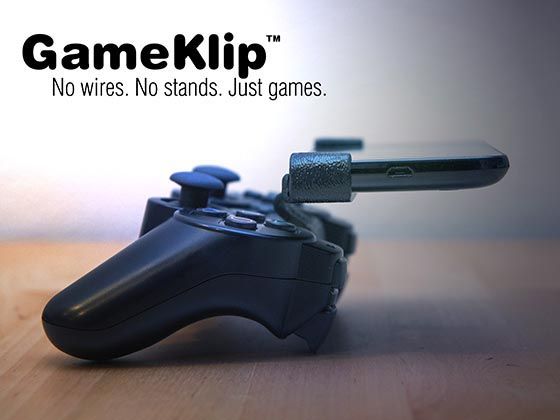 There are a few things worth noting before you dive in and buy the GameKlip, some handsets require Root Access for wireless connection's and also some handsets are not compatible with SixAxis APP so make sure you check before buying as if you aint got a compatible handset you will have to buy the wired GameKlip. Even when not running wireless this accessory is still awesome looking and we hope to get our hands on one ASAP to review for you guys.
The GameKlip is said to be available for most of the popular handsets on the Market but the creator is willing to create other's if demand is strong enough, so get hitting the forums and drum up the interest.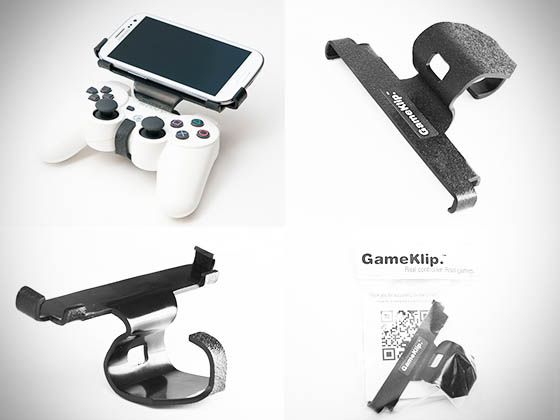 Source – The GameKlip
The following two tabs change content below.
I live in Scotland UK and have been blogging about technology for a long time. I started BeginnersTech as I wanted even the total novice to be able to enjoy it as much as I do. If you ever need help or want to ask a question you have come to right place.
Latest posts by Ryan Oneill (see all)