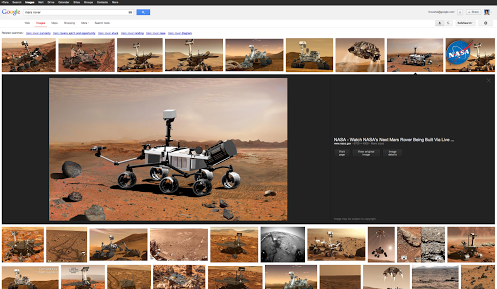 Google have been very busy recently. The latest task was to give Google images a new look. Not only that but to make life much easier and faster for the user when they are trawling through the masses of images.
The most notable changes are that when you clicked on an image before for a larger view you where taking directly to the hosts website. Not anymore you will simply be given a larger image to view. Google are also implementing the ability to use the keyboard to flip through images rather than having to click away on your mouse.
Going back to your search results after viewing your larger image is also even easier. Just scroll down and continue looking. If for any reason you would like to visit the image hosts site just click on the preview image like before. The update is rolling out as we speak so keep your eye out.
Let us know what you think on Facebook and Twitter
Source – Google+
The following two tabs change content below.
I live in Scotland UK and have been blogging about technology for a long time. I started BeginnersTech as I wanted even the total novice to be able to enjoy it as much as I do. If you ever need help or want to ask a question you have come to right place.
Latest posts by Ryan Oneill (see all)