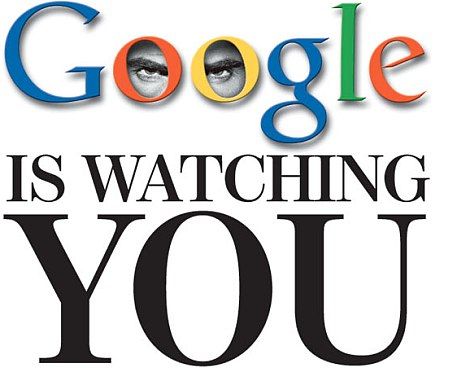 Google has announced a new update to its search algorithm. These algorithm updates happen regularly but not usually in this manner.
This update focuses on a new metric, or signal, that it will begin using to rank sites. If your site gets a lot of 'valid' copyright removal notices, it will begin to rank lower in search results.
Google says that tracking these complaints, if valid, will help them to rank legitimate 'quality' sources of content higher in its rankings. Theoretically, the original or licensed source of a piece of content will move up in the rankings andthe copycats will move down.
Google says that it's processed 4.3M URLs in the last 30 days alone (more than all of 2009) for copyright infringement claims and will now start using that data to improve search rankings.
Note that these sites will not be removed from listings until a court decides if a copyright is infringed. "Google cannot determine whether a particular webpage does or does not violate copyright law," the company says. So the signal will move a site up or down in the rankings, but it won't be removing sites from results unless it gets a valid copyright notice from the rights owner.
Google tracks the requests, their owners and the domains that have been reported on its Transparency Report site.
Update: When Google posted notice of this impending change earlier today, some folks were quick to question whether Google would be playing by its own rules. After all, it owns YouTube, one of the largest repositories of online video in the world, which has to be beset by take down requests constantly. When prompted, Google replied with the following statement:
We're treating YouTube just like we treat other sites, but we don't expect the algorithm to impact popular user-generated content sites.
So, user created video sites won't be impacted by the algorithm. We'd assume this would mean alternatives to YouTube like Vimeo and Break, but there are still questions to be answered here. For instance, YouTube does not seem to appear in Google's list of sites that have received takedown complaints.
We're not the only ones with questions either, the MPAA, ostensiblyan organization that would stand to benefit from this development, sent a statement to Engadget that was less than enthusiastic, saying "We will be watching this development closely– the devil is always in the details – and look forward to Google taking further steps to ensure that its services favor legitimate businesses and creators, not thieves."
By Jonny Polea
Hit us up on facebook and Twitter with your views and comments on this.
Source – Techcrunch
The following two tabs change content below.
I joined Beginners Tech as a Technical Journalist in July 2012 and have never looked back. I love tech, gadgets, games and electronics; whether they are retro, current or future concepts. My loving fiancé Sarah has said that when I receive new items for review I'm like a kid in a toy shop – unable to leave it alone for two minutes! Coming from a design background, I am passionate about the design and aesthetics of tech as well as functionality.
Latest posts by Jonny Polea (see all)