DFU stands for Device Firmware Update. Sometimes when tinkering with your iPhone or when all else fails to get it restored in iTunes you will want to try DFU mode get you out a hole. Basically what happens is that when your iPhone is in DFU Mode it does not load the OS before attempting the restore.
To get your iPhone into DFU Mode to perform a restore follow these steps
STEP 1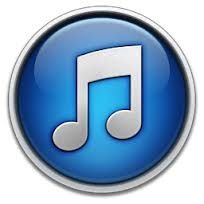 Open up iTunes and connect your iPhone
Step 2
Turn your iPhone off
Step 3
Hold power and home buttons together for *exactly* 10 seconds
Step 4
Release the power button but keep holding the home button until the PC beeps as it would when a USB device is recognized
Step 5
You will see this message below and you are now in DFU mode so go ahead and try a restore

Please note the iPhone screen will remain Black at all times so dont panic this is normal. If the Apple logo shows while holding both buttons you are holding them to long. If you are not getting the iPhone into DFU try adjusting the 10 seconds to 9 then 8 etc as its a game of timing.
The following two tabs change content below.
I live in Scotland UK and have been blogging about technology for a long time. I started BeginnersTech as I wanted even the total novice to be able to enjoy it as much as I do. If you ever need help or want to ask a question you have come to right place.
Latest posts by Ryan Oneill (see all)