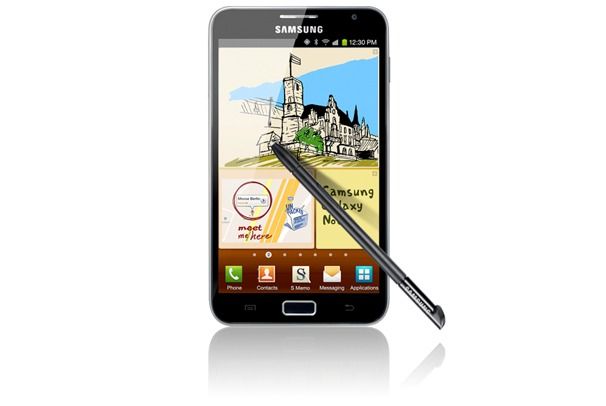 This tutorial will walk you through the simple steps on how to root your Galaxy note GT-N7000.
DISCLAIMER – I AM NOT RESPONSIBLE FOR ANY DAMAGE YOU CAUSE TO YOUR DEVICE FOLLOWING THIS TUTORIAL SO FOLLOW AT YOUR OWN RISK.
THIS METHOD WILL NOT INCREASE YOUR BINARY COUNT SO THATS GOOD FOR WARRANTY REASONS 
IF YOU HAVE ROOTED BEFORE AND KNOW WHAT ROM YOU WANT TO FLASH YOU CAN DOWNLOAD IT NOW AND PUT IT ON YOUR SD CARD FOR FLASHING AT STEP 6.
You can do this straight from your NOTE if you do not have a computer but its quicker to do it on a computer. If you are downloading from the NOTE then make sure when the files are downloaded you move them to your SD card that is vital.
OK with that said heres what you need
Galaxy Note running ICS  (Any version on Ice Cream Sandwich is fine)

These files HERE (DOWNLOAD ALL 3)

You will need an SD card for your Note
TUTORIAL
When you have downloaded the files put them on your Micro SD card not in any folders just on your SD card.

Boot into stock recovery – Hold the volume up, Home button and power button together for about ten seconds and release when recovery boots

To navigate recovery we use the volume buttons to move and power button to select.

Now select update from external storage, and select the cam.zip file this will boot you into ClockWorkMod recovery

This version of CWM is touch enabled so you can select by touching screen. So hit Choose zip from internal SD Card

Now you have to decide what you want to do.

If you just want to Root your stock ROM then choose CWM-SuperSU-v0.87.zip and select YES.
If you want Stock ROM with an awesome Kernel and a permanent CWM recovery then select the franco.Kernel-r5.zip file and select yes. You will then be able to boot into CWM using the method we used earlier to access recovery.
If you wanted to just flash a custom ROM you should have downloaded it already so just select it from your SD Card and select yes.

So when you have made your choice just select reboot system now and your done. Please note if you choose to just root stock you can follow the steps again to install a custom ROM if you change your mind.
If you need any help please Email me on beginnerstech@gmail.com
Hit us up on Facebook or Twitter
The following two tabs change content below.
BeginnersTech was an idea I had one Sunday when I was bored. It is now not only a website but a successful YouTube channel that takes me all over the world. Don't ever let anyone discourage you. Chase those dreams.
Latest posts by Ryan Oneill (see all)