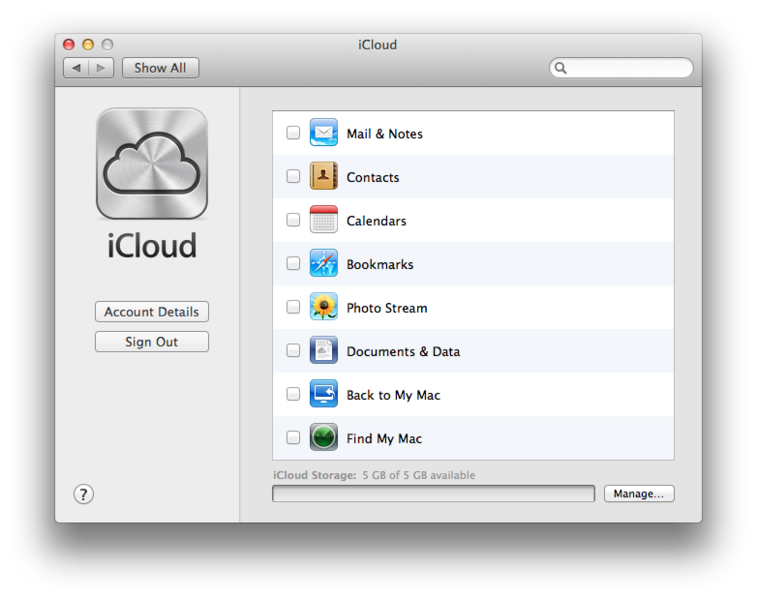 If you have never used iCloud before then there has been no better time than now with the introduction of Mountain Lion.
iCloud is Apples service for storing all your content online rather than on your device and you can now sync it all wirelessly between you Mac, iPhone and iPad. This will allow you to set appointments etc on one device and it will automatticaly show up on all your iDevices.
So if your sold this is how you set it up.
First thing to do is ensure you are using the same Apple id on all your devices. To enable it on Mountain Lion you have to go to System preferences and login with the Apple id your using. You can now pick all the options you want to enable, personally I enable all of them as they are very usefull.
Now all you have to do is set it up on your iDevice to make sure everything syncs. To do this go to setting's > iCloud and ensure the id here is the same as whats on the Mac and enable all the same options.
Thats it you have now set it up. In iOS 6 you can sync thing's like mail and calender but a feature I reckon you will enjoy is that it syncs all your open browser tabs so that if you are browsing on your Mac and have to leave the house you can continue the same browsing on your iPhone or iPad.
Are you using iCloud? Let us know what you think about it.
The following two tabs change content below.
BeginnersTech was an idea I had one Sunday when I was bored. It is now not only a website but a successful YouTube channel that takes me all over the world. Don't ever let anyone discourage you. Chase those dreams.
Latest posts by Ryan Oneill (see all)