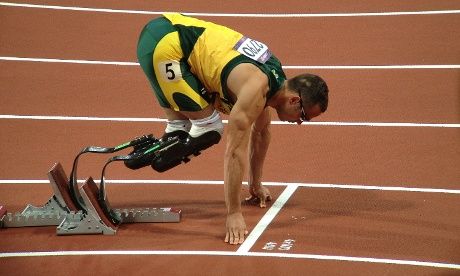 As smart-phone camera's get increasingly better as the years go on it's no wonder people opt not to carry big bulky professional cameras all the time. Some may say that there's no way an iPhone 4s can overshadow a top of the range camera but it looks as if it has done a good job trying. The Guardians on photojournalist Dan Chung has made it his mission to see how the iPhone 4s coped at the Olympics and all we have to say is fantastic.
One thing worth noting is the iPhone did have some help at time's with remote triggering being set up and Canon binoculars being used but as you look at the pictures in the source link you will see a small description of how his snaps were achieved. The reason for the use of Canons binoculars is down to the fact that the iPhone 4s has no optical zoom only digital and using this would have decreased image quality to much.  Dan has used the Snapspeed iOS App to edit all his images. The App costs only £3 and is an awesome tool to do some serious editing. So check out the source link for all the snaps taking.
Let us know what you think or send us your iPhone snaps on Facebook or Twitter and we will post a few up.
Source/Image Source – Guardian 
The following two tabs change content below.
BeginnersTech was an idea I had one Sunday when I was bored. It is now not only a website but a successful YouTube channel that takes me all over the world. Don't ever let anyone discourage you. Chase those dreams.
Latest posts by Ryan Oneill (see all)