A report surfaced today claiming that Samsung plans to counter Apple's iPhone 5 release with a double-edged attack involving a duo of unannounced devices.
Apple is expected to announce the iPhone 5 on 12th of Sept and release it on 21st of Sept, but Samsung could attempt to steal Apple's thunder with a Galaxy S3 Mini and a Galaxy S2 Plus by the end of the year.
There are no details on the Galaxy S2 Plus yet, but the Samsung Galaxy S3 Mini is rumored to feature a 4-inch Super AMOLED display (active-matrix organic light-emitting diode), downsizing the Galaxy S3's screen by 0.8 inches, as well as a 5-megapixel camera and a dual-core processor.
The kicker is in the price: the Galaxy S3 Mini would be functionally comparable to the iPhone 5, according to the rumors, but cost about £314 less, if the report is to be believed.
Galaxy S3 Mini vs. iPhone 5
J. Gold Associates analyst Jack Gold announced today that the Samsung Galaxy S3 Mini is certainly a possibility.
"Well, considering the iPhone 5 isn't even out yet, and everyone's already talking about it," Gold said, "Could they do it? Of course."
The implication is that Samsung had better have some tricks up their sleeves if they want to compete with whatever market-hogging monster Apple is preparing to unleash.
"There are two things that Samsung obviously needs to worry about," Gold continued. "One is the hype cycle – so no matter what they would come out with, you know, does it get blown away by the Apple hype cycle?
"And the second one is: if they come out with something that's not – even if they come out before Apple – that isn't competitive with the iPhone 5, then it's not going to be looked at. Not very well."
Gold continues "What the market demands. I think no matter what you come out with, people are going to have complaints about it".
"I like the Galaxy Note, but, you know, a lot of people look at it and say, 'I'd never carry that thing. It's too big.'"
He said that's just the way the market works, "just like car manufacturers have, you know, trucks and cars and SUVs and minis and smart cars and all the rest."
"Apple's got the same issue," Gold continued. "The reason they're going to come out with the [iPad Mini] is because there are people who want something smaller."
He said device makers can't be blamed for wanting to have as much variety as possible.
"It's what the market demands," he concluded. "The problem is the market is so fickle that the phone companies now have to release a phone every three to six months."
Mobile phones are already part of a very competative market, what does it mean for us 'the consumer' in the long run? As we all know when you take a phone contract from, let's say T-Mobile, its either going to be over 12, 18 or 24 months. Your upgrade is due one month before the contract ends, and you are able to choose from a selection of handsets that are "compatable" with your PP (price plan).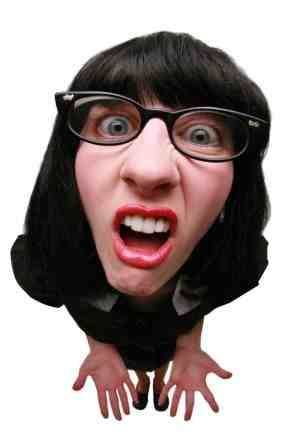 Now when you get all excited and call to action your upgrade you are told "sorry that handset is not available on your PP, but you can choose from the following" its really disheartening. So you have three options, 1. You change PP to suit the phone you want and cough up more money, 2. You choose an older model that suits your PP but isn't what you really wanted or 3. Your wait another three agonising months till a new handset is released and the handset you wanted to begin with magically becomes available on your PP. Although…now that you can have the handset that you wanted in the first place, a thought enters your mind, the new version looks better and has all these extra functions. Do you need these New functions? Answer: not really, but you do want them. So you then have to ask yourself that same old question, do you take it or wait?
What do you think?
by Jonny Polea
Follow us on Facebook and Twitter
The following two tabs change content below.
I joined Beginners Tech as a Technical Journalist in July 2012 and have never looked back. I love tech, gadgets, games and electronics; whether they are retro, current or future concepts. My loving fiancé Sarah has said that when I receive new items for review I'm like a kid in a toy shop – unable to leave it alone for two minutes! Coming from a design background, I am passionate about the design and aesthetics of tech as well as functionality.
Latest posts by Jonny Polea (see all)