If you're having difficulties connecting your mobile phone to your 3G network, here is a very easy to follow step-by-step guide on how to create a new APN (Access Point Name). Don't worry, if you have no clue what that means, it will be explained in our guide below.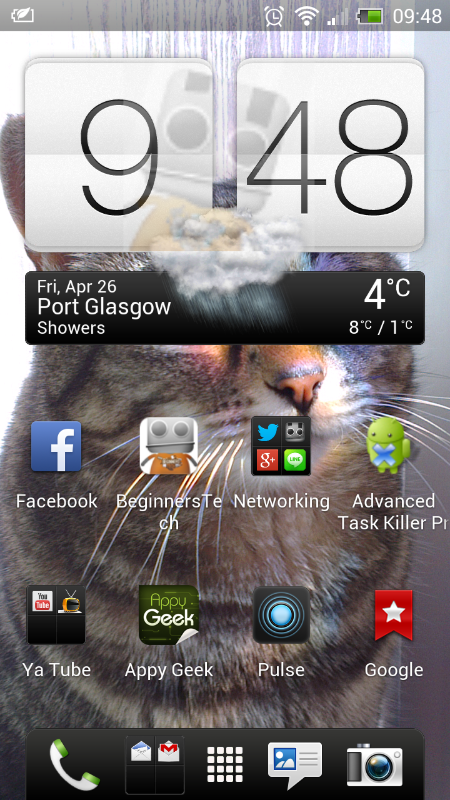 At the top of your screen is your dropdown bar, grab it and drag downwards to allow you acces to the settings menu, as shown below.
Select your settings button.
Select the mobile data tab (not the on/off button, actually click on the word mobile, funnily enough this will take you into the Mobile Network Settings tab).
select Access Point Names which will take you into APN settings menu.
Use the 3 dot menu button on the top right and select "New APN".
Now boys and girls, this is as they say "where the magic happens" not to worry, its easy peasy.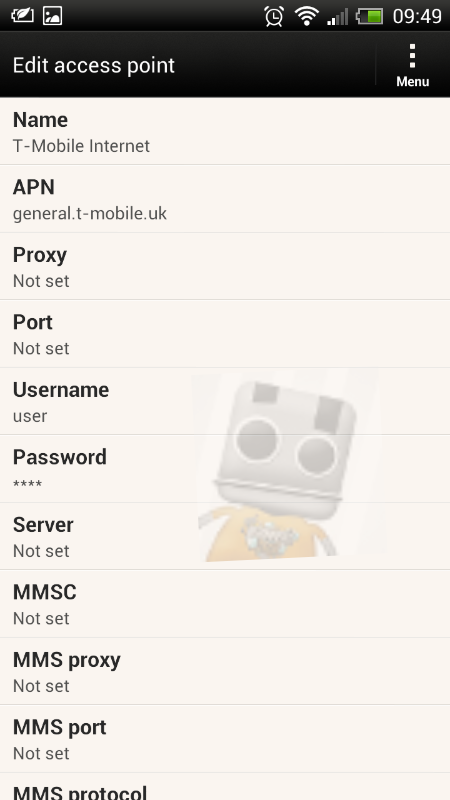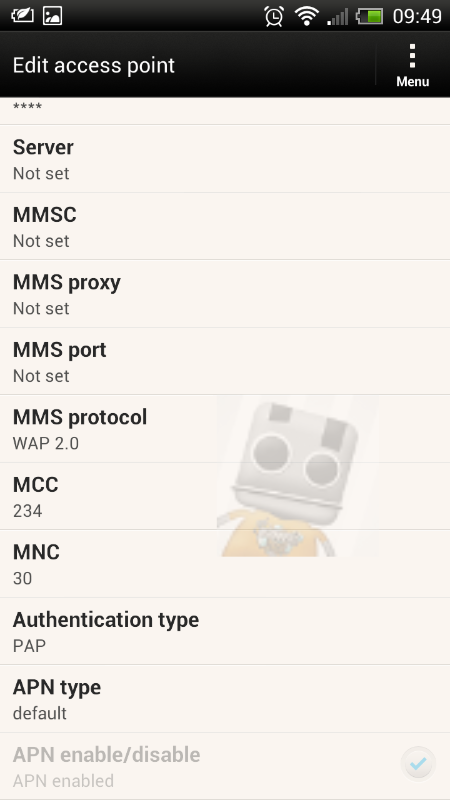 This is what you will need to enter in each of the following sections, enter them as I have them written below, word for word and remember to use capital letters were I have.
Name: T-Mobile Internet
APN: general.t-mobile.uk
Username: user
Password: pass
MCC: 234
MNC: 30
Authentication type: PAP
Ok now that you have filled the appropriate fields, scroll up to the top and select the 3 dot menu button and hit save. You are then returned to the previous menu were you should be able to select you newly created APN. Your old APN will still be there as you have not deleted it. So make sure you select the appropriate one. You can double check by clicking into the one that isn't already selected and checking the username and password. The original will have the Username: t-mobile and the Password: **
The new APN, as you will probably have already guessed be Username: user and Password: ****
Select your new APN and go back far enough to turn on your mobile data, then restart your handset.
This should sort the problem, if your still having issues, drop us an email and we will do our best to help you out.
The following two tabs change content below.
I joined Beginners Tech as a Technical Journalist in July 2012 and have never looked back. I love tech, gadgets, games and electronics; whether they are retro, current or future concepts. My loving fiancé Sarah has said that when I receive new items for review I'm like a kid in a toy shop – unable to leave it alone for two minutes! Coming from a design background, I am passionate about the design and aesthetics of tech as well as functionality.
Latest posts by Jonny Polea (see all)