By now im sure we have all seen the Galaxy S3 'popup player' feature unless you have been sleeping an missed it here is a little refresher.
So now that your refreshed, Thanks to MoboPlayer this feature is now available for all Android users to tinker with. I myself find it useless as being male I am not equipped to do two things at once like watch a clip and browse my favourite sites. One feature thats nice about MoboPlayers version is that you can zoom or shrink the player to your prefered size which is nice when using it on a Tablet.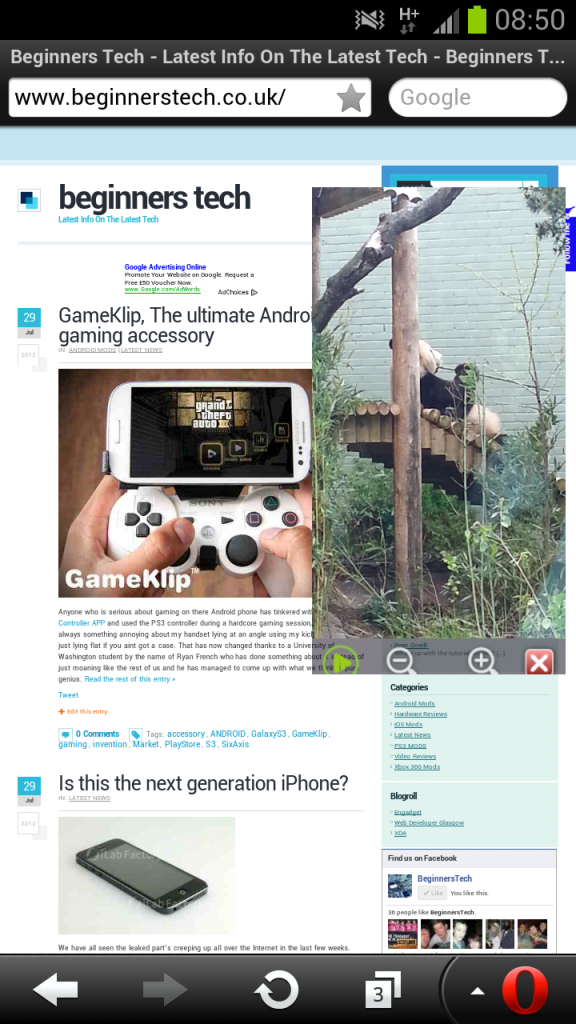 Will you use this feature? If so let us know on Facebook or Twitter.
The following two tabs change content below.
BeginnersTech was an idea I had one Sunday when I was bored. It is now not only a website but a successful YouTube channel that takes me all over the world. Don't ever let anyone discourage you. Chase those dreams.
Latest posts by Ryan Oneill (see all)