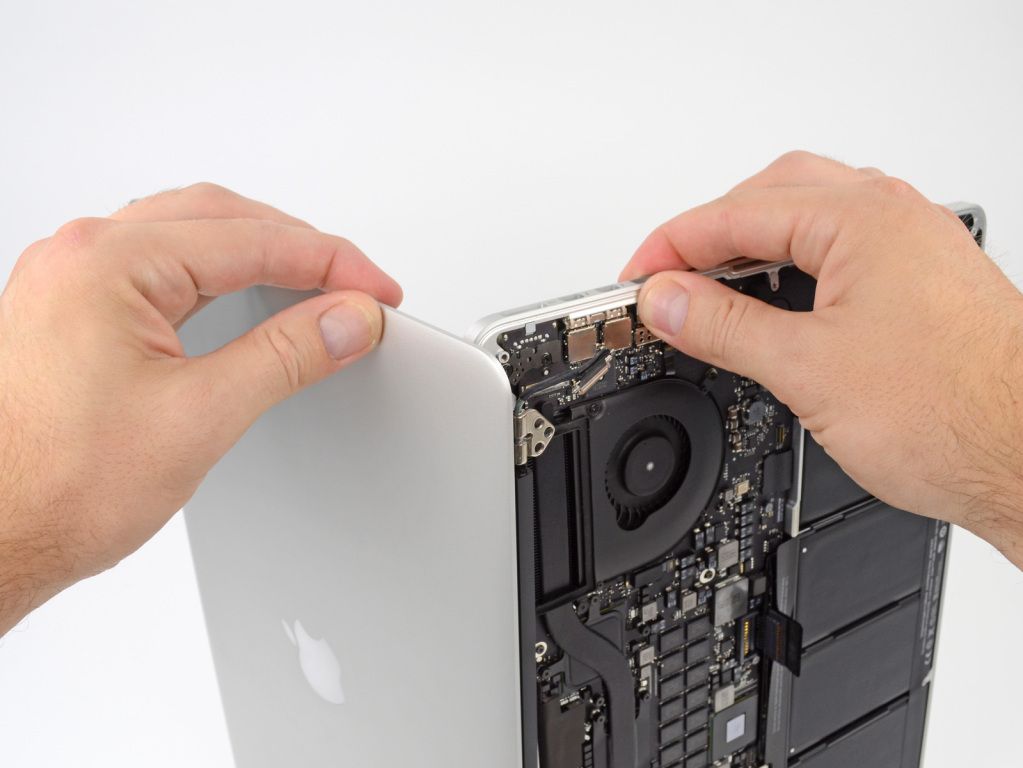 Well everyone just loves that Retina display especially now it has hit the Macbook, well almost everyone. It turns out iFixit the guys who make all those awesome manuals for us to ensure we can repair our expensive toys without to much hassle actually like thing's that you can take apart. That hasn't stopped them doing a tear-down and repair manual for the new Mackbook Pro even tho it is a very risky job and the Macbook range is famous for parts being glued into place etc.
iFixit has made 16 different guides for us so that if you feel like going crazy and replacing that SSD (whenever available) instead of paying a premium at Apple you can. One guide we found amusing was the battery guide, as you open the guide you are greeted with this warning "WARNING: Removing the battery is very difficult. There is always a chance of inhaling noxious fumes and lighting the battery on fire. Work in a well ventilated area". So if that hasn't put you off pop on over to iFixit and check out their hard work.
Source – iFixit
The following two tabs change content below.
BeginnersTech was an idea I had one Sunday when I was bored. It is now not only a website but a successful YouTube channel that takes me all over the world. Don't ever let anyone discourage you. Chase those dreams.
Latest posts by Ryan Oneill (see all)