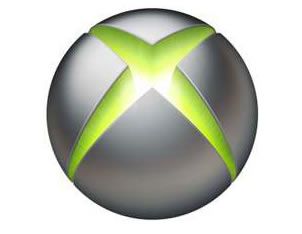 Ok if you're an Xbox fanatic or not, this will either infuriate you or turn you as giddy as a kid on Christmas morning. "Anonymous" sources have said that Microsoft's next-generation console will include an HDMI input as well as the usual HDMI output port, allowing it to act as a pass-through for a satellite, cable or terrestrial digital tuner. Microsoft's idea isn't about saving people from running multiple cables to their TV, but to take over many of the functions of the set-top box itself.
According to the claims, the Xbox 720 will be able to function like an internet-connected smart TV or set-top box, streaming content from various sites across the internet while also taking control of the signal coming in over the HDMI connection from an existing set-top box. This signal will include an Xbox-themed user interface, overlaid on top of the incoming picture, and provide control both through the Xbox game pads and through the integrated Kinect motion-sensing camera system.
The move is apparently part of Microsoft's desire to branch the Xbox away from being a pure gaming brand and into a more general entertainment role. It's something the company has been moving towards for some time: since it launched the original Xbox console, it has introduced the ability to stream and download TV shows, films and music, and has recently entered into partnership with broadcast companies like Sky to offer internet-based streaming access to their channels via the Xbox 360 console.
Microsoft, for its part, has not commented on the sources' claims – but has announced something else apparently Xbox 720 related: Adam Orth, the Microsoft Studios creative director who mocked those complaining about the Xbox 720's rumoured always-on internet connection requirement on Twitter, is no longer employed by the company. It looks like #getoverit seems to be the way to get fired these days.
Considering the wave of ill-feeling that followed Orth's mocking comments, Microsoft were keen to point out in their statement that it was said in a personal capacity and not reflecting official Microsoft attitudes – and the apparently linked delay to the console's unveiling that resulted, that's perhaps a surprise only to Orth.
There are also mentions of a "cloud-driven, voice-optimized experience" and the next generation of SmartGlass.
Look out for my tutorial on how to use your current Xbox 360 2nd Gen as a complete media center.
Follow us on Facebook, Twitter, Google+ and download or App for free on the Google Play Market by clicking on Tekkers below for a chance to win one of our awesome competitions.
Source – Engaget
The following two tabs change content below.
I joined Beginners Tech as a Technical Journalist in July 2012 and have never looked back. I love tech, gadgets, games and electronics; whether they are retro, current or future concepts. My loving fiancé Sarah has said that when I receive new items for review I'm like a kid in a toy shop – unable to leave it alone for two minutes! Coming from a design background, I am passionate about the design and aesthetics of tech as well as functionality.
Latest posts by Jonny Polea (see all)