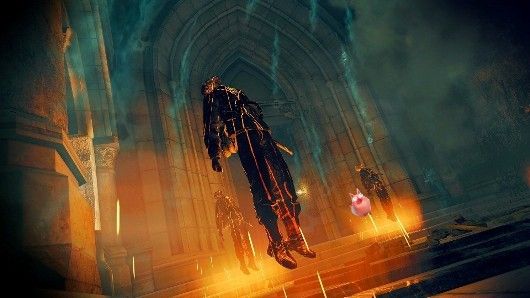 When I first found the sniper elite demo on Xbox live, I couldn't stop playing it. To my delight; I found out that Sniper Elite: Nazi Zombie Army would be filling that world-war-undead void when it comes to Steam on 28th February.
Rebellion's self-published standalone shooter is designed for single-player or co-op for up to four players. It introduces new close-quarters weapons to Sniper Elite, like shotguns, but also falls back on the series' trademark long-distance mechanics.
On the zombified side, would-be soldiers can expect to face enemies which include "roof-jumping snipers" and "Nazi suicide squads."
Nazi Zombie Army is priced at $14.99/£9.99/€10.99, but you can lop 20 percent off that if you pre-purchase it on Steam. You can believe I'm going to be all up in that.
Are you a fan of Sniper Elite? Looking forward to Nazi Army?
By Jonny Polea
Follow us Facebook and Twitter for a chance to win one of our awesome competitions.
Source – Joystiq
The following two tabs change content below.
I joined Beginners Tech as a Technical Journalist in July 2012 and have never looked back. I love tech, gadgets, games and electronics; whether they are retro, current or future concepts. My loving fiancé Sarah has said that when I receive new items for review I'm like a kid in a toy shop – unable to leave it alone for two minutes! Coming from a design background, I am passionate about the design and aesthetics of tech as well as functionality.
Latest posts by Jonny Polea (see all)