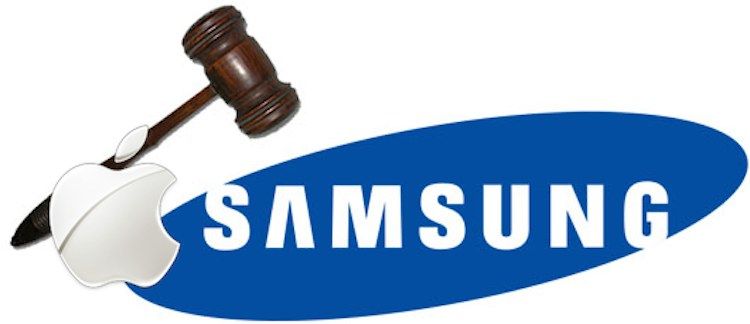 The two electronic giants will go head to head today in what is expected to be four weeks of name calling and pistols at dawn.
The Jury will hear opening statements from both of these big kids in the Californian court today. The question is, who will throw their dummy out of the pram first.
It has been over a year now since this debacle started and has become one of the biggest intellectual property infringement cases ever.
The jury's decision could be costly for both companies, and could even see some devices banned from sale. To say there is a lot to lose is a massive understatement.
It all began with a lawsuit from Apple in April last year. It accused Samsung of "slavishly copying" its iPhone and iPad, and now has to convince a jury that this was the case. It's so far succeeded in having the Galaxy Tab 10.1 and Galaxy Nexus banned from sale in the US, though we'll have to wait and see if Apple can hold onto that one.
Samsung rolled up their sleeves and countersued in retaliation, so now the two actions have been merged, and its time for this epic battle to really begin.
Business partners: The Korean company is arguing Apple's devices would have been impossible to make without its technology (Samsung actually manufactures parts for the iPhone,which doesn't seem to have stopped the two companies going for each other's jugulars).
So ladies and gents it looks like we're in for the long haul on this one. It's already unearthed some interesting prototype designs from Apple,in which Sony seems to have played a big inspiration for an unseen handset.
An early design of the iPad was also revealed, in which it had a kickstand for propping it up.
We'll have to wait and see if they are both still playing in the same sandbox in four weeks time. Let the carnage ensue.
By Jonny Polea
What do you, the loyal foot soldiers of Apple and Samsung think of the case so far? Hit us up on facebook and Twitter with your opinions.
The following two tabs change content below.
I joined Beginners Tech as a Technical Journalist in July 2012 and have never looked back. I love tech, gadgets, games and electronics; whether they are retro, current or future concepts. My loving fiancé Sarah has said that when I receive new items for review I'm like a kid in a toy shop – unable to leave it alone for two minutes! Coming from a design background, I am passionate about the design and aesthetics of tech as well as functionality.
Latest posts by Jonny Polea (see all)