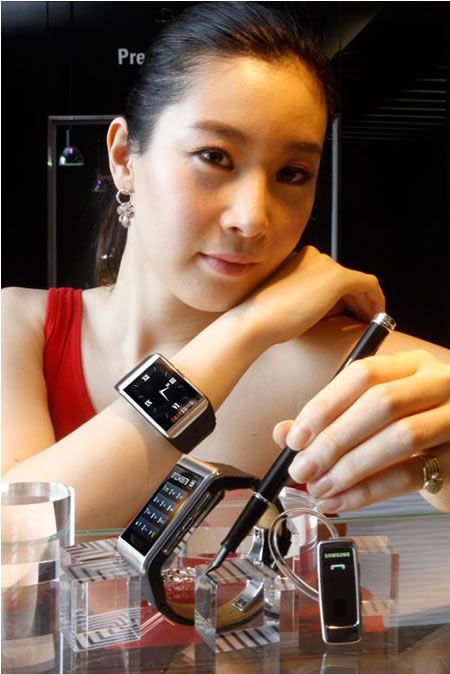 So it looks like Samsung are hopping aboard the smart watch train along side Apple. Lets be clear about that, not on the same train, it will be a train on the same set of tracks, heading to the same destination. Who will arrive first?
Three of my biggest passions in life are technology, vehicles and watches, so when I heard that Samsung would be looking into smart watches, I got a wee bit excited to say the least.
It has been noted by my beautiful fiancé that "nobody needs 14 watches as there are only 7 days in the week".
The way I look at it; if girls can have 27 pairs of shoes, then I can have more than 7 watches haha. Anyway, enough about my addiction, back to the awesome news at hand.
Bloomberg reports mobile executive VP Lee Young Hee said during an interview that "We are preparing products for the future, and the watch is definitely one of them." As to when, he only indicated it would be important to be the first one to commercialize it so consumers can use one meaningfully — something Samsung should know, since it's built many watch / phone combos over the years. "
Above pictured is the S9110 touchscreen watchphone from 2009, so if that is anything to go by then then it looks like Samsung are set to release stoater of a watch (Scottish for nice watch lol).
Follow us on Facebook, Twitter and Google+ for a chance to win one of our awesome competitions.
Source – Bloomberg
The following two tabs change content below.
I joined Beginners Tech as a Technical Journalist in July 2012 and have never looked back. I love tech, gadgets, games and electronics; whether they are retro, current or future concepts. My loving fiancé Sarah has said that when I receive new items for review I'm like a kid in a toy shop – unable to leave it alone for two minutes! Coming from a design background, I am passionate about the design and aesthetics of tech as well as functionality.
Latest posts by Jonny Polea (see all)