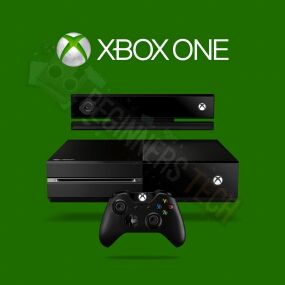 Hi guys and girls, We are covering the Xbox 720 unveil event live.
The Event was opened by Don Mattick who introduced the next Gen Xbox 720 as the Xbox One. Microsoft are going with a Lord of the Rings type theme haha. No not really but the Xbox One is to be the One system to control all.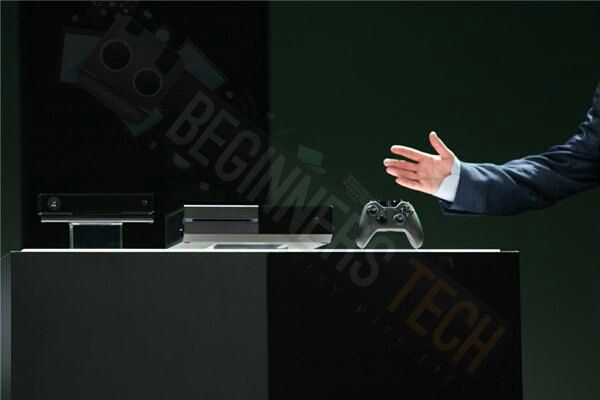 All of your hardware in the living room will be connected wirelessly to the Xbox, and the new Xbox One along with the new Kinect has a voice activated power on/off command which will also turn on/off your television etc. All you need to say is two simple words "Xbox ON" or "Xbox Off". So — if you don't have a Smart-TV, no worries, get your hands on Microsoft's next gen Xbox, and you wont need one. With great power comes great fun, the Kinect will recognise you and automatically sign you into your account.
The One will control all aspects of your entertainment, from movies, music, radio, live TV, internet and not forgetting gaming. Now — I know that the current 360 already does most of this and you can use your Kinect as is, to control most of it, but it does take a few seconds to go through the commands and for it to load each tile etc. On the Xbox One, this will no longer be an issue, it will run everything in the background which allows you to use simple voice commands to instantly switch between games, movies, internet explorer, TV, music etc. Not only can you switch between media, using the new "Snap Mode" you can have two of these features running at the same time, kind of like PIP (picture in picture) but more effective and user friendly. Skype is also a new function that Microsoft have added in, you can have multiple conversations going at the same time, this feature is only available on Xbox Live.
As you are relaxing and watching a movie or TV or even gaming all you need to say is "Snap Mode Skype, call *insert best mates name :p *" and you can have your buddy help you on a difficult level or just watch a movie together etc. The voice command feature is utterly seamless, while playing a game you say "watch ESPN" or "watch Syfy" or "watch *insert fav channel*" or "open internet Explorer" etc. You can also set up your favourites for ease of access when using the new TV guide feature "show guide" or "show favourites".
I know im rabbiting on a bit, but as you can most likely tell, I'm a tad excited about this. Your probably wondering how the Xbox can handle all of this all at the same time. Microsoft have slid in 8Gb of RAM and a shed load more goodies for you to push to the max.
Just a quick Geek thought from me here, the guts of the Xbox One will consist of an Octa (8) Core Processor, 8Gb of RAM, 500 Gb of memory, 802.11n wireless Wi-Fi Direct, HDMI in/out and USB 3.0 and all run by 64 bit system architecture, not too shabby eh.
Xbox Live
Did you know that in 2002 when Xbox Live was launched for the original Xbox it utilised 500 servers worldwide. In 2005 for the Xbox 360 it was upped to 3,000, currently there are 15,000 servers used to handle the workload. You already know the direction I'm heading with this one don't you, when the Xbox One is launched later this year there will be 300,000 servers utilised to handle the resources required. I know how crazy that sounds, crazy but fantasticly awesome at the same time, it will give the user a lag free instant experience.
Kinect
The Kinect does what it always has done but also does much much more, without getting to tekkie, it processes 2Gb of information per second while running voice and face recognition at 1080p to give you the best user experience possible. It will recognise your face and  log you directly into your own account, it even senses when you pick up the controller and starts your most recently played game for you, yep it is that smart.
Controller
Integrated battery compartment

Impulse triggers (force feedback)
Wi-Fi direct radio stack
Precision directional pad
Andrew Wilson from EA introduced the new EA sports Ignite game engine which will power the new Fifa, Madden NFL, NBA and UFC games. These will all be released first for the Xbox then other platforms later in the year.
Phil Spencer – Head of Microsoft studios introduced Forza Motorsport 5, Daaammmmmmn! that is all I will say about that. He also introduced us to Quantum Break by Remedy, also looks friggin awesome. when the Xbox One is released later this year it will come with 15 exclusive franchises, these include 8 brand new franchises.
Nancy Tellem – Head of Xbox Entertainment Studios told us how the One console to rule them all will bring us an immersive, personalised experience by adding a feature that allows you to utilise Snap Mode. While watching Live NFL games you can bring your Fantasy Football League into the action by having it on the screen and updating during the game at the same time. She dubbed it the next water cooler subject.
Bonnie Ross from 343 Industries chatted about the Almighty HALO franchise and how well received the web series Forward Unto Dawn was and that there was another Halo surprise on the way for all us massive Master Chief fans. That wee nugget of golden information led to a change of underwear for most of the Xbox  fan base I bet. This was the fact that Steven Spielberg is on-board and making — wait for it……….a Halo live action television series woo hoo yea buddy. Forward Unto Dawn was immense, I can only imagine what Spielberg will do with it, but I have to say that if he messes with it and doesn't deliver I will pull a Liam Neeson on his ass,
Eric Hirsgberg of Activision created a little unveil of his own by announcing that the next Call of Duty will not be Black Ops or Modern Warfare  Instead it will be totally new beast, Call of Duty – Ghosts. This looks amazing, the story starts with the U.S of Awesome under siege from an unknown enemy. most of the countries forces have been destroyed or disbanded, but not the ghosts, theses guys put the E in EPIC. They are made up of what's left of each of the nations forces, the crème de la crème of da crop. Instead of going into battle with an army you are at the bottom of the food chain and must fight your way to the top to survive. So now that this article has turned into a Call of Duty review I may as well go on haha. The guys at Infinity Ward have used the Xbox One's resources and used it's brand new gaming engine to immerse you into the action and make it as realistic as possible, and it does look brilliant. The polly count on each character and the environments are just mind boggling.
I've added in the link for you guys to have a swatch at the unveil for your selves, let us know what you think.
Here is the link to watch the unveil for yourself Xbox One Unveil.
Follow us on Facebook and Twitter for a chance to win one of our awesome competitions.
Never miss another BeginnersTech article, Download our FREE android app by clicking on Tekkers below or scanning our QR code.
The following two tabs change content below.
I joined Beginners Tech as a Technical Journalist in July 2012 and have never looked back. I love tech, gadgets, games and electronics; whether they are retro, current or future concepts. My loving fiancé Sarah has said that when I receive new items for review I'm like a kid in a toy shop – unable to leave it alone for two minutes! Coming from a design background, I am passionate about the design and aesthetics of tech as well as functionality.
Latest posts by Jonny Polea (see all)